– a World we lost when we became Parasites.


for many this became




"…the end of living and the beginning of survival.

"



 Chief Seattle to the President of the United States.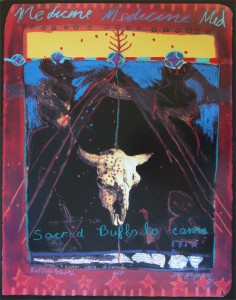 This we know: the earth does not belong to man,
– man belongs to the earth .
All things are connected like the blood that unites us.
Man did not weave the web of life,
he is merely a strand in it .
Whatever he does to the web, he does it to himself !"
This emotional consciousness & knowledge
is absolutely necessary to make the shift from a
fight-for-survival to a life-in-peace & harmony !
– and remember, this is always a personal choice !