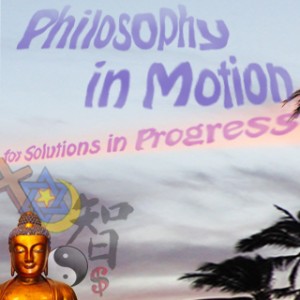 Recognizing that Life
is constant change 
and Love is not static
or something you can
conquer or possess,
means to understand
that Sustainability
is constant motion.
Love & emotions are fluid, flexible and in-motion.
Loving this Motion, the process of searching,
the quest for wisdom itself, is reason & meaning,
the 'mother' of Bliss – a constant state of mind
In response to the rigid Laws and hierarchic Order
of this dominating Linear Culture,
here & now a fundamentally different approach
to the natural processes & patterns of life.
The Philosophy-in-Motion
is not a fix or update of old Ideas,
is not another Revolution or Reform;
this is a shift to other levels of thinking,
a constant transformation process in
balance & harmony with our environment,
with the synergy of life.